Sanctuary - Preserve and Conservation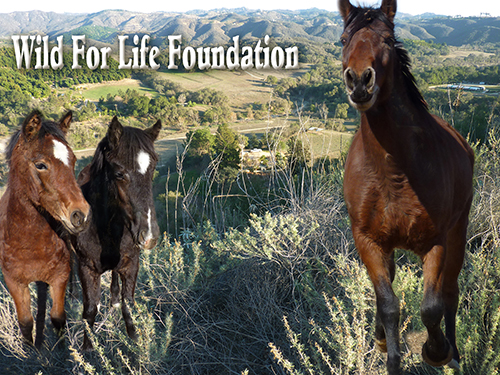 The acquisition of equine learning center/ sanctuary land is not only vital to address the constant flow of incoming equines in need, but the facilities will enable us to provide a robust equine-therapy programs for U.S. military veterans struggling with war trauma and others suffering from post-traumatic stress disorder (PTSD). WFLF's well seeded and innovative program can become a national model that helps humans heal while caring for and rehabilitating rescue horses.
The growth and success of WFLF's rescue and sanctuary through the acquisition of equine sanctuary/ preserve land will further enable WFLF to provide its life-changing services safely, effectively, and naturally. Contributing to WFLF's equine property land acquisition fund puts WFLF on the path to accomplish these fundamental goals while allowing people to show their support and act on their passion for horses.
WFLF's expanded Equine Sanctuary/Preserve & Educational Center will house more rescued wild and domestic equines. The acquisition of equine sanctuary/ preserve land will enable WFLF to provide suitable equestrian facilities, including a range of individual safe and protective stalls, barns and facilities to allow for indoor medical treatment and rehab of horses in all weather conditions, plus an exercise arena, round pens, foaling pens, paddocks, open grazing areas and an education center.
Onsite training facilities will enable the full rehabilitation of rescued equines while sustaining operation growth. The facilities will help serve the urgent medical needs for incoming abused and neglected equines and further their healing as they transition toward their new forever homes. The successful placement of rescue horses will in turn help to address the increasing number of horses which keep coming into the WFLF program. The acquisition of equine property will thereby alleviate the strain of housing for countless rescue horses as they heal and prepare for their new lives.
The educational center will provide community enrichment programs that serve youth, it will elevate compassion for animals and advance natural partnerships between horses and people. Disadvantaged youth would be able participate in the care of rescued wild and domestic horses, and where foster teens can learn skills to help transition to independence from the foster care system. From equine rescue, sanctuary and wild horse preservation to therapeutic activities, equine assisted learning, to educational programming for disadvantaged children and beyond; WFLF's equine sanctuary/ preserve and educational center will enable us to lead and inspire other people for generations to come.


Wild for Life Foundation is dedicated to educating and engaging the public through the promotion of wild horse conservation and preservation initiatives, the prevention of equine cruelty and the protection from slaughter by providing healthy, safe and positive environments for at risk horses, to build self sustaining preserves through the purchase of land where we can return horse and burro populations to the wild and provide lifelong sanctuary for equines in need.