WFLF's WILD ONES - HORSE SPONSORSHIP PROGRAM
Sponsoring a WFLF animal helps us provide nutritious food, veterinary care and an enriching habitat for the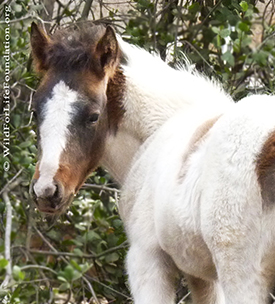 animals at our sanctuary- and you'll have the satisfaction that comes from knowing that you're making a difference in the life of these WFLF American Mustangs.

Sponsor a horse in need and make a difference today.

Your monthly donation assures quality care and housing for rescued horses under the primary care of the Wild For Life Foundation Life Time Equine Refuge. You will receive an Sponsor Certificate suitable for framing, photographs and updates for the duration of your sponsorship.
* This is a horse sponsorship only. Actual animals will not be sent!